Drupal Website Development
Drupal offers innovative solutions for small businesses to large organizations in need of powerful control with an easy to use interface.
One of the most exciting CMS tools to emerge in the last decade is the Drupal content management system. Designed on an open source platform, Drupal offers organizations a cost effective and flexible environment for interactive sites.
Umbrellus is a full-service Drupal web development company in Charlotte NC for small businesses, start-ups to large-scale enterprise Drupal installations.

Umbrellus specializes in Drupal web development, we have designed and built scores of websites that utilize our extremely high standard of web development.  Drupal websites are web applications themselves, relying on sophisticated programming and integration to deliver an experience your brand needs in order to succeed online.  Drupal offers a high level of functionality that can be deployed in a fraction of the time and cost compared to other commercial options.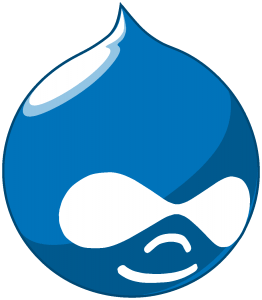 WHAT IS DRUPAL?
Drupal is a free, open source content management system (CMS) published and distributed under a free license. Drupal is currently utilized by hundreds of thousands of websites ranging from start-ups, businesses, government and educational organizations.  Drupal runs on a core installation that is supported by thousands of modules that power these websites. No programming experience is required to administrate and run a Drupal website.
The Benefits of Durpal Web Design Include:
Easy-to-use interface unlike other cumbersome interfaces, Drupal employs a very customizable and intuitive interface.
Flexible infrastructure allows organizations of all sizes to benefit from Drupal web design that boasts robust back-end tools.
Content distribution and linking is an essential element of any custom Drupal web design process. Drupal offers numerous tools to manage, store, search and view content online.
Multiple browser compatibility is built into the browser allowing for a large variety of pages to be built to various web standards.
Mobile phone ready: Drupal out-of-the box offers a number of smart phone and mobile-ready features, often eliminating the need for a company to deploy additional resources on a Drupal mobile website.
iPad and Tablet ready: if you need a website that can be viewed natively on an iPad or another tablet device then Drupal is for you.
Open source design: the Drupal license is free, unlike other proprietary or Microsoft-based products, and Drupal, like Linux, is maintained by a community of tens of thousands of software engineers.
Robust integration: if your company utilizes software from Salesforce, Constant Contact or other major business tools, there's an excellent chance that Drupal supports native integration.