Bounce Rate – 15 Ways to Minimize It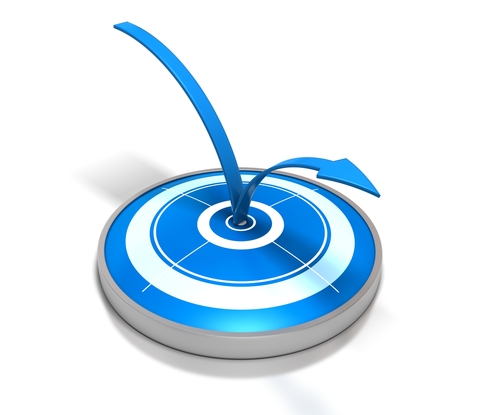 One of the huge struggles that website owners face is how to keep visitors on their website longer and reducing their bounce rate on the site. It is unsettling after you spend hours working on your site only to check analytics to find that visitors are just quickly glancing at your site before moving to another site. In order to avoid these high bounce rates there are a few things that you as a website owner can do to hook visitors onto your website.
1. Pick a Simple Background
When choosing a background for your website, remember that you do not want to overload your visitors with too many visuals. Using a plain background in a light color allows the reader to focus on the content on the site rather than being overloaded with visuals.
Having a simple background allows you to present your content in best way so that the readers will continue to read the content without being turned off and overloaded.
2. Choose easy to read fonts
The font you choose to present your content also influences how legible your content is. With the many font options available, it is easy to become carried away when choosing a font type to display your content. Keep in mind that your goal is to easily allow people to read what you want to tell them. So instead of going fancy, try a simple font that is reader friendly.
3. Use Analytics to reduce your bounce rate
In order to start optimizing your site, you need to know what is already hooking readers on to your site and what is not. It is always a good idea to install analytics onto your site and review its information.
One of the best option for using analytics is Google Analytics. Google analytics allows you to see the different stats and content on your website while also allowing you to check where your visitors spend the most and least time. With this knowledge, you can make improvements to your website in order to reduce the bounce time on certain posts and pages.
One weak spot that you should pay attention to is the web pages that get many viewers but has a high bounce rate. You have the visitors, now you have to take the measures needed to improving the page in order to keep the visitors longer. Get to know what your readers like and dislike so that you can use more of what they like so that they stay around longer.
4. More content
Longer content pieces outshines shorter pieces all the time. Although with this in mind, make sure your content is reader friendly and has good overall structure for easy scanning. The sad truth is even though readers like seeing more content, most people will not read most of it. Instead they will scan the content for the most relevant information to them. So help your readers out by making the content easy to scan and show the main points.
To do this use headlines, sub-headlines, paragraphs and bold text which provides structure to your piece while allowing the readers to get the information that they need the most.
5. Use different types of Media
Now although you want longer content on your web pages, remember that it does not have to be all text. Slipping some visual media into your posts like videos, images, slideshows will spruce up your pages and better hook your visitors into staying longer onto your site.
6. Engage your Readers
No one wants to read another boring college easy. Inform your readers without boring them to death. Write your content as if you are talking to your readers in person. This makes for a more pleasant reading experience and makes it more fun to write. It also adds personality into your pieces so that it breathes life into the information you are trying to provide your audience.
7. Build an email list
This is important for any website owner or marketer. Allow people to sign up to your email list in order to provide them with the most update to date information. By doing this you allow the people who are already interested in your content to check out on a first hand basis.
This will increase the number of visits to your site as well as increasing the number of loyal visitors to your site since you are keeping the in the loop.
8. Respond to your site's visitors
Always respond to comments and questions that visitors pose. Your bounce rate will increase if you ignore the people who are visiting your site. If people are commenting and asking questions, you have interested them in one way or another by your content.
Providing feedback to your visitors will help build your audience and increase your fan base since they know that they can rely on you to help them solve their questions.
9. Internally Link
When possible always link your information to another page to provide your readers with further information on the subjects that they are most interested in. This allows for increased visits to your other pages that may not be viewed as much as others.
10. Open external links in different windows
Externally linking allows your visitors to look at the information you have recommended in your site. But why would you want them to have to leave your webpage? That is why you want to open your external links in different windows so that visitors can stay on your site while being able to look at further information on a different site.
11. Related-posts plugins
Using a plugin is another way of letting your readers know about other cool stuff on your web page. A related post plugin shows content that go well with what your visitors are already interested in.
Although the downfall of plugins are that they increase page loading time which may make your readers frustrated with the wait time of your site. However, there are some modules that outsource the plugins to WordPress, which may help with the slower page loading. Optimizing your site for speed will lower your bounce rate.
12. Display your top pages
Make sure there is a place on your website where you can showcase your most popular pages and posts. If you don't, how will your readers know about them?
13. Optimize mobile traffic
Since mobile phones have increased in popularity over the years, it is important that your site is mobile user friendly. If your site isn't mobile friendly, you limit the amount of readers on your site that use iPads, Android phones and more from reading your content.
With this in mind it is important to make sure readers using mobile devices are able to view your information easily and effectively to keep them stratified and keep your bounce rate low.
14. Check for errors
One of the most frustrating things that readers could run into on your website is 404 errors. Knowing that they can't access a page in your site may make them think that the site is unreliable. This will also increase your bounce rate and may turn them off from your site for good.
Use tools like Google Webmaster Tools, W3C Link Checker, and Broken Link checker WordPress Plugin to help you find and repair broken links to ensure the 404 error doesn't occur to your visitors.
15. Speed up page loading
Visitor want information fast. Slow loading pages is the fastest way to lose visitors on your site. There are some simple fixes to reducing loading time like:
• Image compression
• Updating plugins
• Working with a premium host
• Content delivery networks